Moving People from Empathy to Action
COMMUNITY DEVELOPMENT × Crafted with Love
THE HUMAN ROOT is a professional development, training and consulting company serving schools, non-profit agencies, universities and corporations.
We are dedicated to bridging cultural gaps between people as a means to create, improve and maintain relationships and institutions that honor our individual and collective humanity. We work to move people from empathy to action in order to expand consciousness, accountability and vision. Our goal is to develop communities that thrive on equity ("everyone gets what they need") and justice.
We use social and emotional learning as a framework to contextualize and dismantle systems that divide people while highlighting the similarities that connect all people in their humanity.
Through restorative workshops, intensive training and retreats we help communities expand their consciousness, accountability and vision towards a more sustainable community. Participants learn to move from empathy to action in order to build relationships that thrive on equity and love.
PHONE
(347) 927-0167
Location
Brooklyn, NY
EMAIL
INFO@THEHUMANROOT.COM
OUR TEAM
THE FOUNDATION OF THE HUMAN ROOT
Anyanwu
DIRECTOR / CO-FOUNDER
Anyanwu has 20 years of experience in Education, Youth Development and Social Justice work. Her work has been grounded in building connection between people & communities. She received a BA in Pan African Studies, is certified in Child & Adolescent Treatment from UC Berkeley and is completing her MA in Human Rights Education from the University of San Francisco. Anyanwu uses social and emotional intelligence and social justice work to guide community learning and development. She builds strategies to resolve conflict, impacts of societal oppression and experiences of trauma.
The Apprentice at THR
THE HUMAN ROOT (THR) aspires to radically challenge the dominant ideologies of the workforce, steering it towards equity based practices. Each spring we offer an Apprentice the opportunity to explore why their transition to adulthood matters, what networks are necessary for expansion and which skills best support their professional development. After this first stage of professional development THR hopes for the Apprentice to seek an opportunity to be hired as an Equity Practitioner. Extending the Apprenticeship to this role provides the opportunity for the young adult to practice learned skills and experiences while developing the knowledge, mindful facilitation skills as well as the social emotional capacity to hold space for THR participants in workshops or trainings.
The Equity Practitioners of THR
The Equity Practitioner is responsible for practicing THR Core Values as a foundation to facilitating and delivering training and brave spaces for change. Community Partners that hire The Human Root have different forms of hierarchy, power frameworks and communication cultures intersecting and in need of a container to understand equity empathy and action in the context of their personal community. The curriculum used is designed to actively challenge prejudice, stereotyping and multiple forms of discrimination while providing guidance and feedback to training/workshop participants. To be successful in this role, the equity Practitioner is called to be familiar with various social and emotional engagement and educational techniques for different roles and skill sets.
Ana Catalina Duque is a parent, partner, immigrant, and Brooklyn-raised advocate and educator. She partners with schools and community organizations to support equity and justice education through curriculum development, community building, and collective empowerment. Ana believes in the power of critical love as the foundation for anti-bias practices. She combines empathy, an understanding of historical context, and deep self reflection as the basis for her work with educators. Ana began her career as a classroom teacher in independent and charter schools. She is currently an adjunct professor for the School of Education at Hunter College and a clinical supervisor of student teachers. Ana is also a trainer for Border Crossers working with educators to disrupt racism in their classrooms.
Hannah Lucal is a learner, organizer, and trainer. As a white person, she continues to learn about her role in upholding racism and other systems of oppression, and believes white people have a clear stake in the organization to dismantle racism and injustice. This belief guides her work to uncover and tell her own stories through a lens of racial justice. She is inspired by her belief that social change work is also healing work. Hannah currently partners with Border Crossers, an organization that trains and empowers educators to disrupt racism in schools. She is also an associate director for the nonprofit Open MIC, where she works with impact investors to improve corporate policies around issues of digital surveillance, online privacy, and equitable hiring. Hannah's approach to anti-racist organizing is guided by the principles of the People's Institute for Survival and Beyond. Previously, she worked at Color Of Change and was a Coro Fellow. She received her BA from Carleton College. Hannah enjoys reading, dancing and snacks.
Damond Haynes is a Brooklyn-based youth development educator focused on improving the quality of life of traditionally underserved youth by raising expectations through cultural pride and social justice. For the past 15 years, he's created and facilitated college and career, professional development, and life skills workshops for teens throughout New York City. As an equity practitioner, Damond is interested in holding space for safe and brave discussions about exclusion, privilege, and healing.
Megan Pamela Ruth Madison loves being a Black queer woman and dreams of justice. As an equity practitioner, she playfully engages in the daily work of collaborating across generations (with both her ancestors and her future descendants) to get free. She holds an MS in early childhood education from Dominican University and a BA in studies in religion from the University of Michigan. Currently, she is pursuing her PhD at Brandeis University. When she's not working on her dissertation, she works as a trainer for the Center for Racial Justice in Education and the New York Early Childhood Professional Development Institute, facilitating workshops for teachers and families on race, gender, and sexuality. Beyond her professional work, Megan volunteers on the Board of Directors for Jews for Racial & Economic Justice. Through this work, she's been able to engage in racial justice activism through the process of community organizing. Megan has developed a vision for change that looks like building the collective power of Black communities (in solidarity with other communities of color, and white co-conspirators) to dismantle institutional racism. Megan believes that this kind of community building and institutional change requires that we also engage in the deep work of personal and interpersonal transformation. In other words, as we build power with one another, we heal ourselves and we heal our relationships. As we do this work together, we create moments in which we can more clearly see, imagine, feel, taste the world as it could be. Over time, she is continually in awe of process through which communities develop a shared vision for collective liberation and become accountable to that future. What an honor to witness as people fall in love with themselves, with one another, and the world they are building together!
Kate Engle brings her experiences as a preschool teacher, lifelong introvert, and anti-racism educator to her facilitation practice. Working in early childhood education taught her respect for the pace and non-linearity of human development and the value of creating space for curiosity, exploration, and emotional risk-taking. Kate believes in following the lead of children in bringing critical clarity and radical imagination to dismantling adult-designed inequities. She partners with schools and educational leaders to explore how white racial identity impacts educators, students, and communities. Kate was born in Oregon and lives in Brooklyn, NY. She loves the ocean, dancing, and big rocks.
FALL

2017

ANNOUNCEMENT
The Human Root would like to thank the Brooklyn Arts Exchange Education and Programs team for collaborating with us to provide this experience to the public. Join us and build community in the BAX Venue November 11th!
A Seat at the Table: Youth Interrupt Discrimination through Performance
Youth of EPIC Theatre Ensemble and Brooklyn New School (BNS) perform their plays to inspire transformative community action through forum theatre. In collaboration with THE HUMAN ROOT and Brooklyn Arts Exchange participants have the opportunity to experience an intentional, humorous and provocative take on "Interrupting Bigotry" and what "Separate but Equal" means today. Performances are followed by a cast and audience talk back and engaged discussion on what it will take to create more integrated schools and anti-bias communities.
Tickets sales are sliding scale. We are offering tiered pricing and use an honor system. Please choose the price that is appropriate for you. http://youthdisruptracism.eventbrite.com
BUILDING EQUITY & COMMUNITY CONNECTIONS
The nation's social and political climate changes are having a profound impact on school culture. Stakeholders must ask themselves: What does it mean to develop spaces where consciousness accountability and vision can thrive in a multicultural community?
In this community workshop parents, neighbors, school staff and teachers will deepen their connection to the evolving work adults must do to create safe space for children. Participants explore history, tools and resources to define systemic oppression and explore identity.
COMMUNICATION DISCIPLINE & BONDING
HOSTED BY: United Federation of Teachers 2nd Annual Symposium
THE HUMAN ROOT has been invited to present at the United Federation of Teachers 2nd Annual Symposium themed "MEN IN EDUCATION...ANSWERING THE CALL". Workshops will include: Mentoring, Fatherhood and Empowerment.
Communication, Discipline and boding is a workshop designed to provide an empowerment model for creating deeper relationships with young people. THE HUMAN ROOT uses social emotional learning (SEL) as a framework to explore the ways systemic patriarchy impacts relationships with young people. Through the use of an equity lens, participants will learn how male privilege and socialization is embodied is internalized in masculine identity. Tools are offered as a means to counter these outcomes and empower men to nurture themselves and positively transform detrimental social norms.
Register at: www.uft.org/men-in-education
SMALL BUSINESS SERVICES STUDENTS WIN AWARD FROM BROOKLYN LIBRARY
Anyanwu Glanville and Ben Howort were working at the Brooklyn Free School and tackling issues of how to talk about race, human rights and social justice with other teachers when they saw an opportunity to do more. Soon after, the pair came up with the idea for The Human Root. Eager to launch their business, the pair enrolled in a workshop in CAMBA's Small Business Services program. After working tirelessly to write their business plan with Isaac, Charmaine, Christopher and Lyse (the CAMBA Small Business Services team), they were delighted to find out they'd been awarded the first prize, along with an award of $15,000. ...
Isaac said that the hard work and drive of the two made a big impression on him and the Small Business Services team. "Helping a young pair like Anyanwu and Ben, who benefited from several of our services, and even produced an award-winning business plan, is exactly what we strive to do here," Isaac added.
BROOKLYN LIBRARY COMPETITION AWARDS 19 WINNERS
Founders of Human Root, Kimberly Glanville, left, and Ben Howort, took the $15,000 1st prize at the Brooklyn Public Library's PowerUP! Business Plan Competition. With over 350 aspiring entrepreneurs entering and 63 business plans submitted it was slimmed down by evaluating submissions. The Human Root was one of 12 finalists to present to 10 judges.
The 13th PowerUP! Business Plan Competition awarded three competitors with top prizes for their business plans at Brooklyn Central Library on Dec. 6. Some 19 entrepreneurs submitted twelve business plans to judges for the final round of the annual competition. The prizes included the top award and first place winning prize of $15,000, and two second-place prizes of $5,000 each, and $1,000 awarded to the remaining runners-up.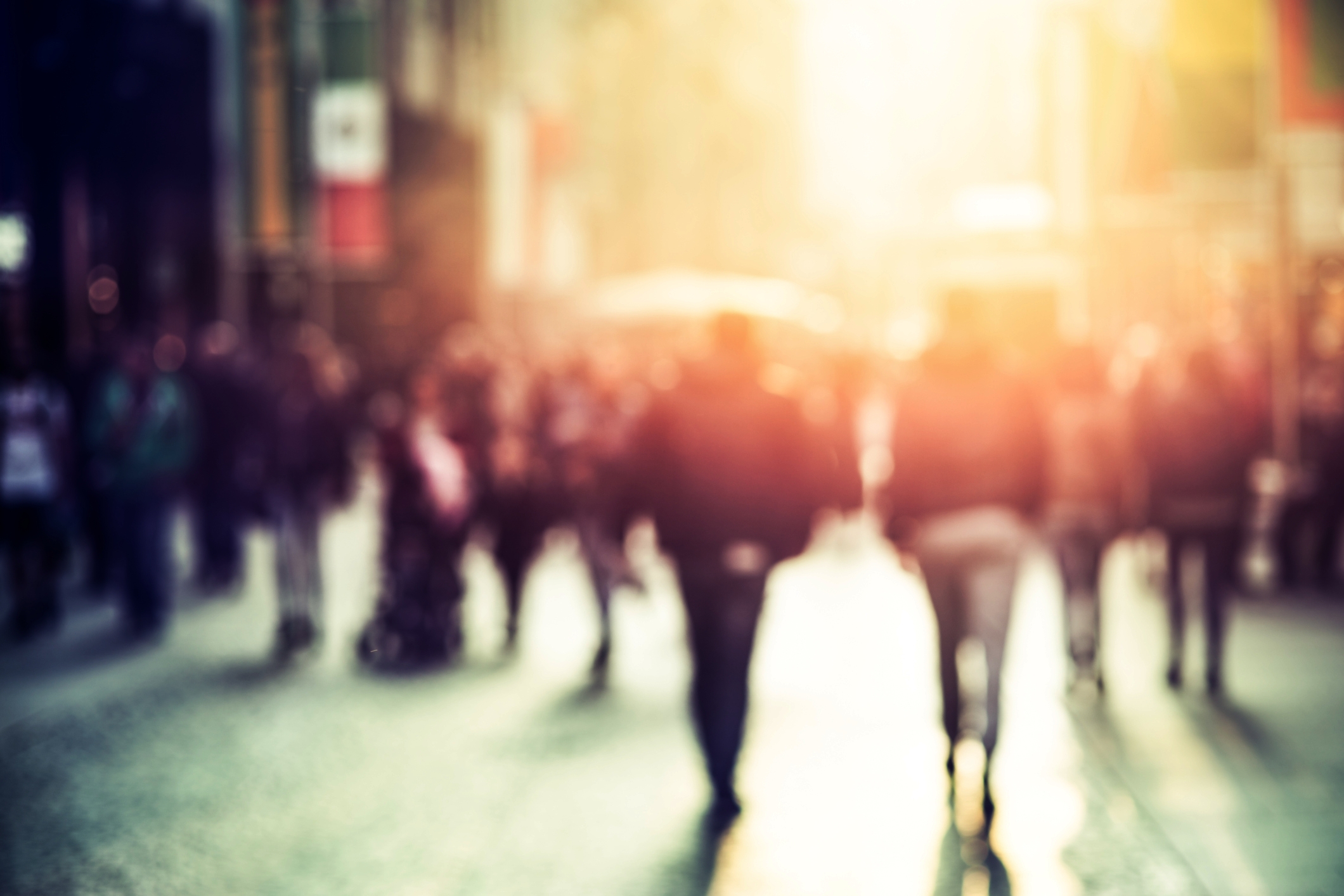 We appreciate your interest in receiving professional development services.
Please complete this short survey so we can follow up with you and get things started!
EMAIL ADDRESS
info@thehumanroot.com
TELEPHONE NUMBER
(347) 927-0167
SOCIAL MEDIA